Reno, Sparks, Carson & Lake Tahoe Real Estate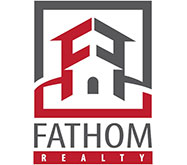 EDWARD LORD, BROKER / SALESMAN 775-843-3333
EdLord@NetworkRealty.net
The Krch Network Realty Team, Brokers and Real Estate Associates have 25+ Years experience, and the latest Real Estate technology, that Sellers and Buyers are looking for, to professionally assist them in Selling or Buying, Residential, Luxury Homes, Commercial / Industrial, Income, Land, Investment properties & "1031 Tax Deferred Exchanges".
Whether your moving up, or moving down in property, moving across the country, or just across town, the Krch Network Realty Team, and its experienced Brokers and Agents specialize in Buying & Selling Real Estate Services, as well as Corporate Relocation, big and small.
Krch Network Realty Team also specializes in Foreclosures, Probates Court, IRS Marshall Sales, & Tax Sales.

Krch Network Realty Team is also Experience, Trained, and Certified, in "R.E.O" Bank Owned Properties, & "Short Sale" Distressed Property transactions, to efficiently handle your Distressed Property needs with expertise, and dignity, if you are a SELLER; to assist BUYERS who are searching for Extraordinary Real Estate Opportunities, whether you are a "First Time Home Buyer", a seasoned "Real Estate Investor", or a "Corporation" looking to "Relocate to Nevada" to take advantage of Nevada's Friendly Business Incentives and overall Low Tax Base, offered by the State of Nevada, through "EDAWN" aka., The Economic Development Authority of Western Nevada". EDWAN.org

If you are considering moving to; "NEVADA, The Best Off-Shore Country I know." (TM) & (C) to enjoy the extraordinary quality of life, affordability, and some of the best education resources that Northern Nevada has to offer, including taking advantage of one of the best Tax Free States in the Country, whereby Nevada has; NO Personal State Income Tax not only on regular income, but there is NO Personal State Income Tax on Retirement income earned in another State.!!!
For example, if you earned all your income in California, or any state for that matter… and you relocated to Nevada, California (or any other state) cannot continue to Tax your retirement income… once you establish residency in Nevada…!
Moving to Nevada, is like giving yourself ~10%+ raise in Personal State Income and Real Estate Tax relief…!
But their are numerous other tax advantages and benefits of Relocating to Nevada such as No State Corporate Tax, No Inventory Tax, No Use Tax, No Unitary Tax, No State Inheritance tax, No Estate State Tax, including having one of the lowest Real State Tax basis around.
Nevada also has a variety of overwhelming Tax Abatement and Bond Financing Incentive Friendly Statues that offer; Free Port Foreign Trade Zones, Sales Tax and Real Estate Tax Abatement incentives, including Industrial Development Bonds, and "State Tax Anticipated Revenue" Bonds, aka. "STAR" Bonds, offered to qualified business's and companies, making Northern Nevada one of the Top States to do business with in the nation…!
Nevada will not disappoint you… so what are you waiting for…!!!?
"Apple" Computer, just announced that they have finally "Discovered Nevada"…, have built one on the largest "I-Cloud Computing" Data and Resource Centers in the country, committing over $1.2+ Billion dollar investment in Northern Nevada…!!!
TESLA Corporation, has chosen Northern Nevada over a dozen other prospect states to building their $5.2 Billion "Phase 1 GigaFactory", which will be the largest manufacturing building in the world, encompassing over 10,000,000 Square Feet of state of the art manufacturing facility to build batteries for not only TESLA Electric Automobiles, but TESLA just announced that they will also be manufacturing the integrated modular "POWERWall"… for active standby bulk energy storage, for both Residential & Commercial Battery / Photo-Voltaic Solar Systems, which is a new disruptive game changing technology, that will significantly expand the use of Battery / Photo-Voltaic Solar Energy systems… all over the world…! www.TeslaMotors.com

International Game Technology aka "IGT" has just recently merged with "GTECH", creating the worlds largest manufacturer of slot machines, gaming devices, and remote virtual platform gaming control software, who is currently the largest employer in Northern Nevada, was recently acquired by "GTech S.p.A." one of the worlds largest Gaming and Lottery providers… whose combined Employee Talent, Assets, Manufacturing capacity, and Intellectual Property, makes this merger, probably the most significant gaming powerhouse in the world…! See: www.IGT.com, www.GTECH.com
Sierra Nevada Corporation, aka, "SNC" founded in 1963, is a privately held worldwide company, and is the largest Women Owned Federal Government Defense Contractor in the country, specializing in High-Tech Electronics, Engineering, and Manufacturing, with over 3,000 employees all over the world. SNCorp.com
When it comes to "Welcoming Business to Nevada, Nevada Sells Itself", all we have to do is remind our potential Relocation Clients that when "Dorothy" had lost her way on the Yellow Brick Road and realized; "Toto, we are not in California (Insert your State here…!) anymore…!?!? Dorothy finally found her way… when she recognized that: "This must be NEVADA… Because… "Nevada Means Business…!" (TM) (C) "The Best Off-Shore country I know"…! (TM) (C)
Northern Nevada also has some of the most beautiful natural resource areas, and wilderness recreation opportunities available anywhere in the World, including Lake Tahoe, over 12 World Class Ski Resorts, World Class Fishing, and recreational activities at Pyramid Lake, Kayaking and Rafting on the serene Truckee River, Hiking the High Sierra Mountains, World Class Cross Country Soaring for Glider Pilots, all who are discovering the indigenous natural beauty of the High Sierra Desert environs.!
Northern Nevada is also home to many avenues of Higher Education, including the University of Nevada, Reno, Truckee Meadows Community College, Sierra Nevada College, and the The Davidson Academy of UNR for gifted youth students. (University of Nevada, Reno, currently ranks 117 out of 1600 in Best Academic Public Universities across the Nation)

Buyers and Sellers can always expect and count on the best in personalized individual expert professional service from the Krch Network Realty Team. Please Contact: EDWARD LORD, Krch Network Realty Team… with your Questions, and or make an APPOINTMENT Today… Call: 775-843-3333 or E-Mail: